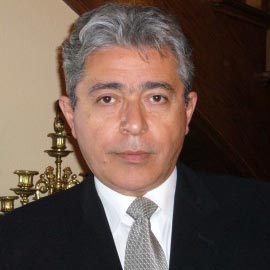 Ben Akbary
Chairman & Chief Executive Officer
Ben began his career in the parking industry in 1986, serving as Chief Financial Officer of a national parking company for 9 years. In 1994 Ben founded Quality Parking Service, Inc., and has been its CEO.
Ben has personally experienced every facet of parking spanning from every day field level activities to the challenging duties of operations, administration, accounting, and marketing. Most of Ben's time in the parking industry has been spent in the administrative area of parking management. Ben is familiar with all of the operational aspects within the parking industry.
Ben is a founding member of The National Valet Parking Association, and currently is a member of The Board of Directors, and Treasurer of the organization.
Ben's education included a PhD in Education, United States International University San Diego, a Master in Business Administration, National University San Diego, a Bachelor in Business Administration, Stockport England








Are you having a special event? There is no event too big or small for our valet parking service.
Executive Management Team
Our management team consists of highly skilled parking professionals with decades of parking experience and know-how that provide "parking solutions" through sound operational protocol, creative automation through state of the art parking equipment and software as well as risk management mindfulness.